Apply Now
Our school mission is to inspire life-long learners to be responsible global citizens who have respect for themselves, the earth, and diverse cultures.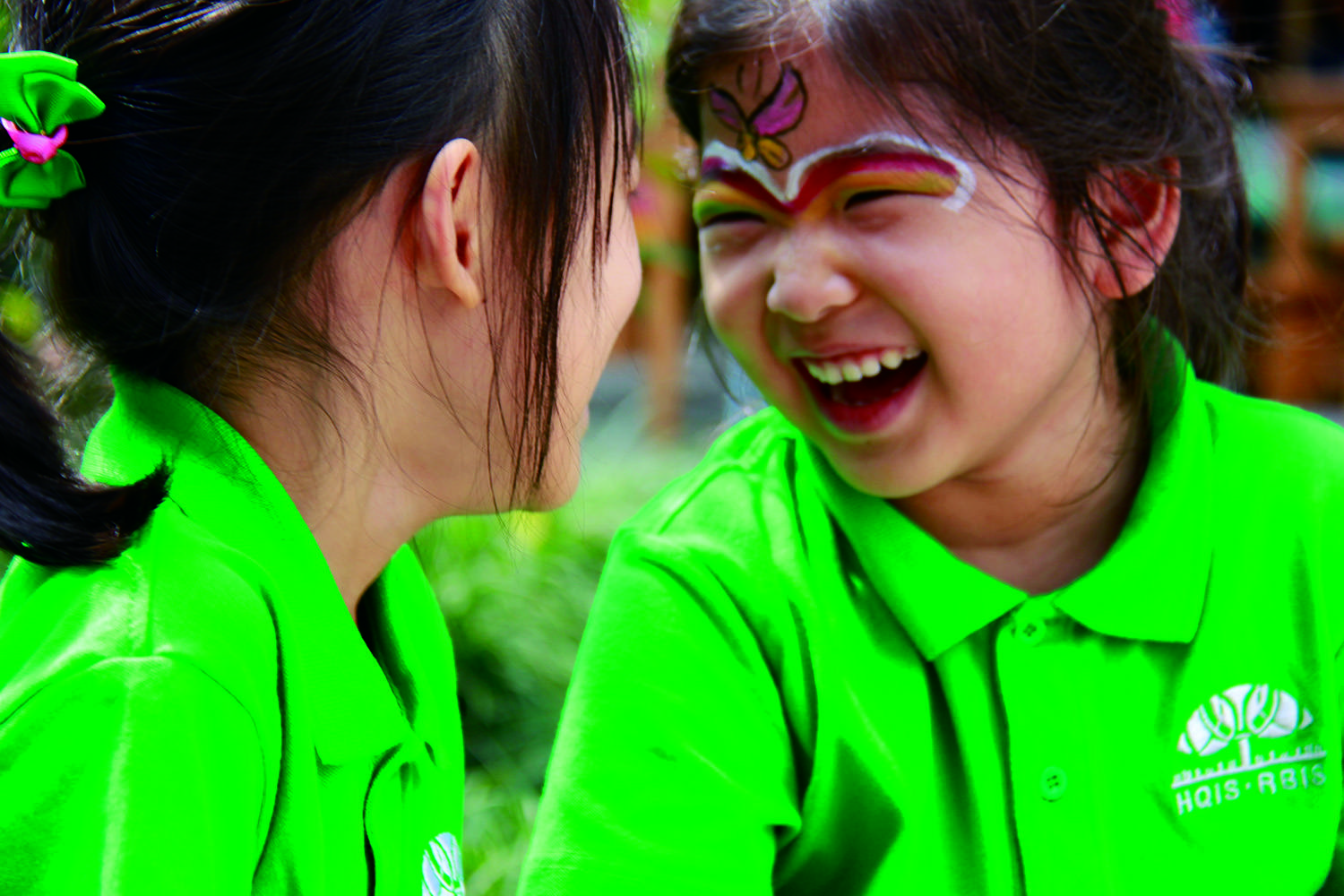 Option 1:
The Open Apply online application system is now available.
Please click the link to apply online: Apply Now!
Please read these guidelines before starting an application:
1. In order to submit an application or register for an open morning, you are required to register an Open Apply account. This account will be your primary source of receiving all notifications from the school throughout the application process.
2. In order to submit an application via Open Apply, you will be required to upload the documents outlined on our checklist. Please have your documents scanned and saved as .jpg or .pdf files for submission.
If this is your first time logging into Open Apply, please register an account first and then click: proceed to application. If you have already registered an Open Apply account, please sign in and submit an application.
Option 2:
1. Fill out the Downloadable Forms(Completed in full, signed and dated)
2. Submit child's academic transcripts/records to the admissions office:
Grade One to Grade Five: report cards of previous two years

Kindergarten and before: any report cards, if available
3. Payment of the Application Fee of RMB 2000.00 by:
Cash (in RMB only); or

Bank transfer (either in RMB or USD) according to the following information: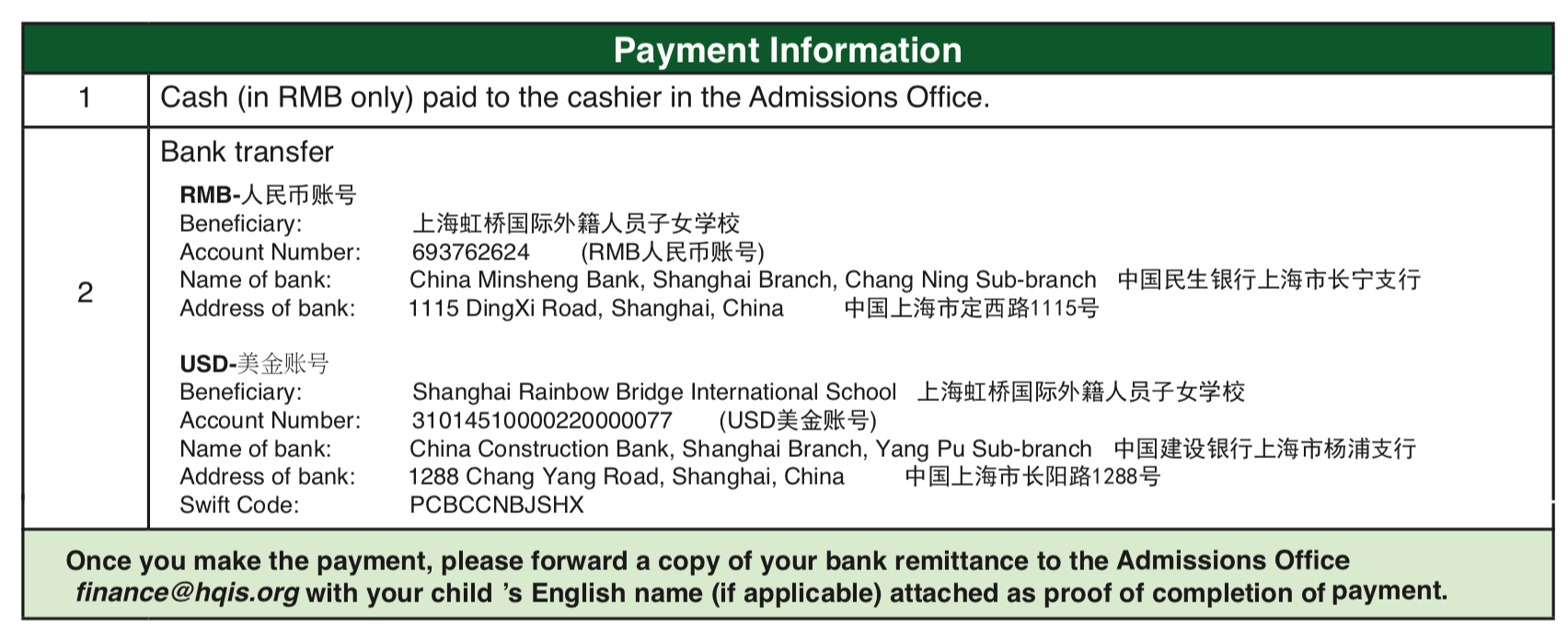 Once you make the payment, please forward to our office a copy of your bank remittance with your child's English name written on it to prove student's tuition payment. The application fee is not refundable and is valid for the assigned school year.
4. Submit the completed forms to the admissions office with the registration required documentation as follows: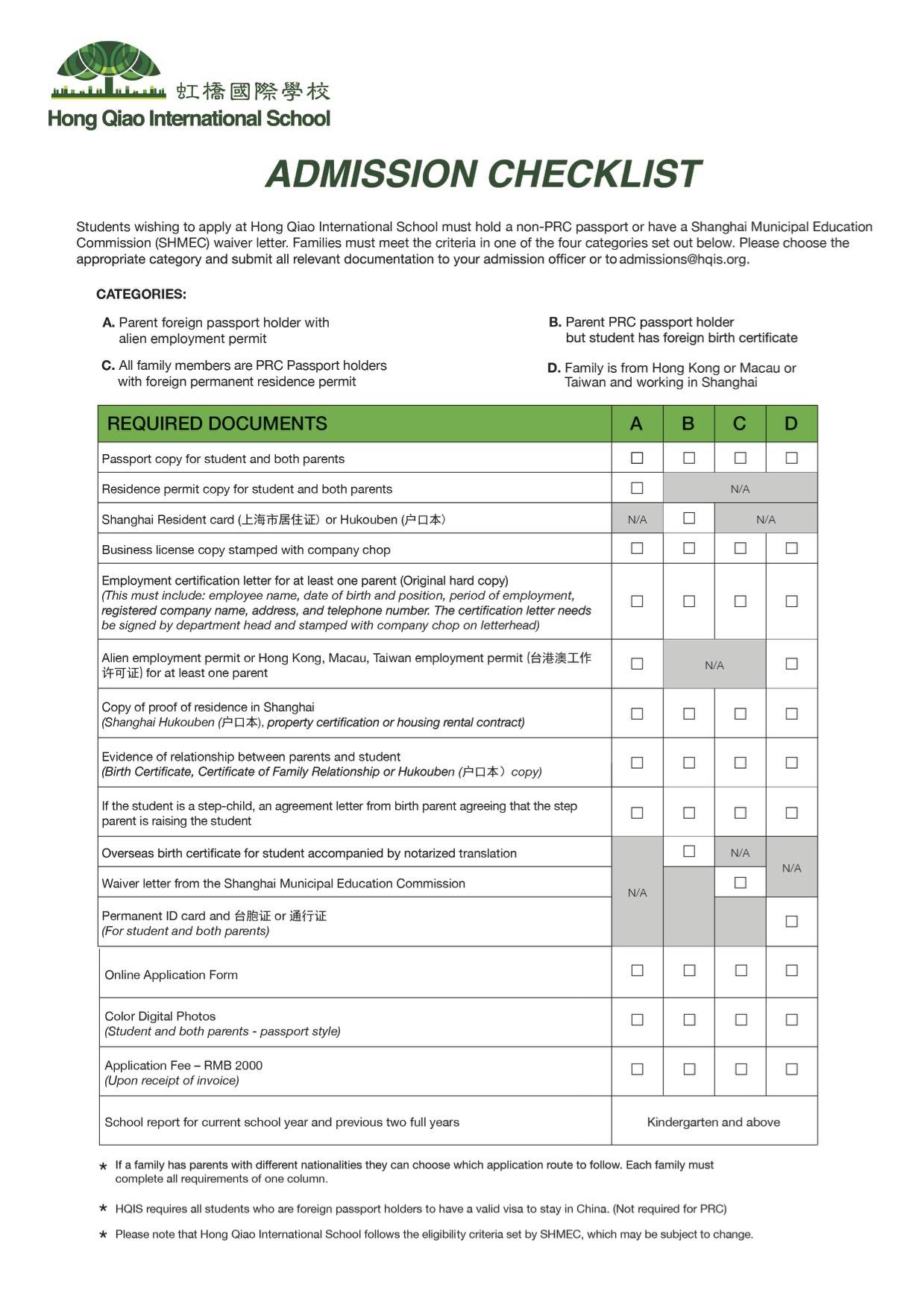 Contact US
218 South Yi Li Road (Close to Lanbaoshi Road)
Shanghai, China 201103
伊犁南路218號(近藍寶石路)
Phone: +8621 62682074/+8621 62683121
Email: admissions@hqis.org

Stay Connected